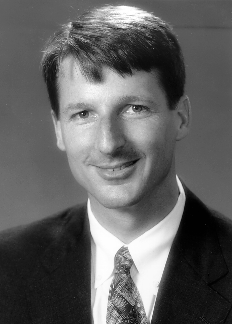 Thomas D.C. Little is a professor in the Department of Electrical and Computer Engineering at Boston University. He is Associate Chair for Graduate Studies for the department and is director of the Multimedia Communications Lab where he is involved in the development of enabling technologies and applications for networked and distributed systems. Prof. Little is Associate Director of the Smart Lighting Engineering Research Center -- a collaboration of Rensselaer Polytechnic Institute, the University of New Mexico, and Boston University. Recent efforts include research in video sensor networks and streaming in wireless settings, ubiquitous optical networking with visible light, vehicle-to-vehicle/infrastructure (V2X) communications, and the application of wireless sensors in health monitoring.
Dr. Little founded TVisions, Inc. (now Molecular, Inc.), in 1994 with Ralph Folz.
Dr. Little received the BS degree in biomedical engineering from Rensselaer Polytechnic Institute in 1983, and the MS degree in electrical engineering and PhD degree in computer engineering from Syracuse University in 1989 and 1991. He is a Senior member of the IEEE, a member of the IEEE Computer and Communications Societies and a member of the Association for Computing Machinery. He serves on the editorial board of the Journal of Multimedia Tools and Applications , and on various program committees.